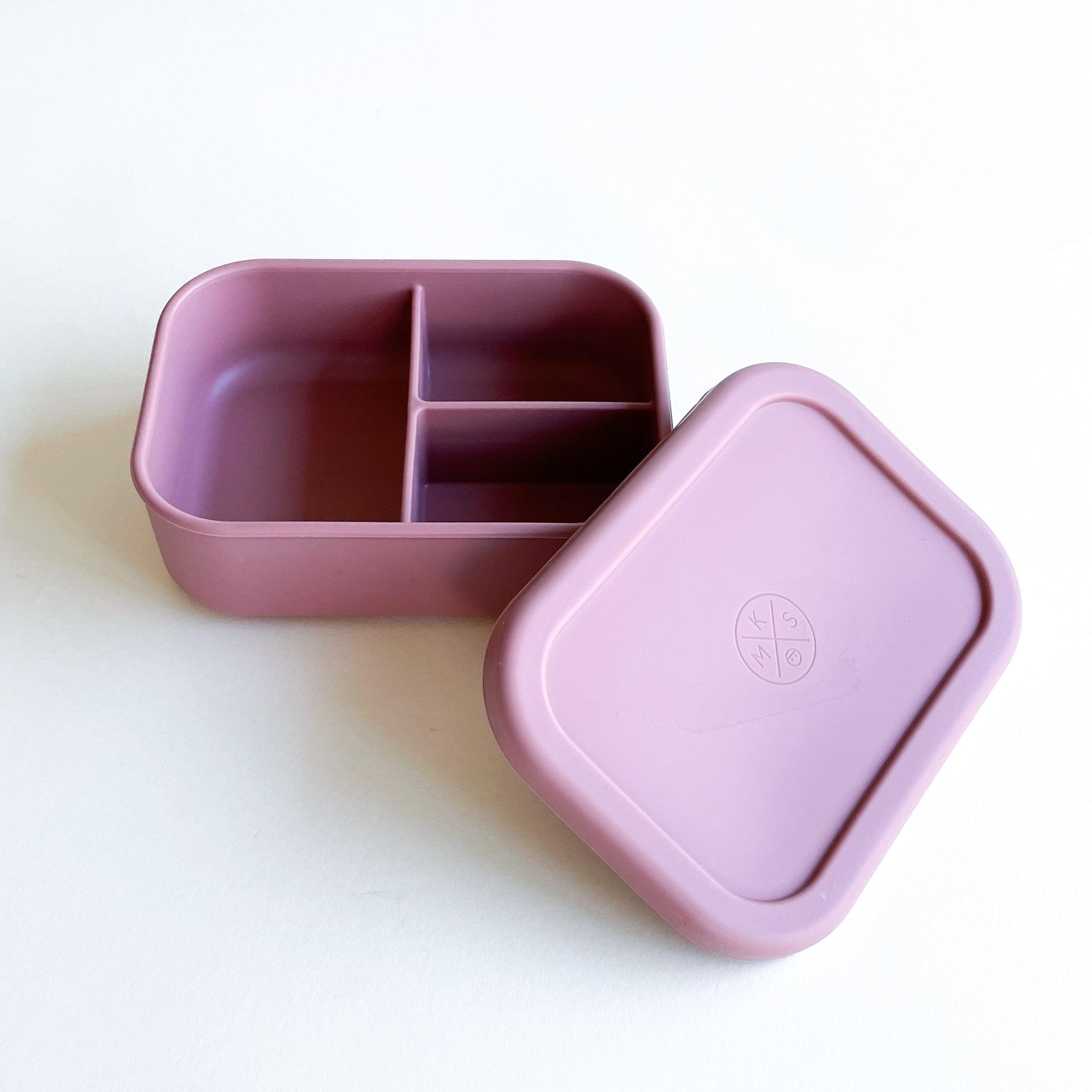 Silicone Bento Lunch & Snack Box for kids & adults Desert Rose
For kids and adults, this silicone Bento style box brings a modern twist to your lunches and snack breaks with its food-grade silicone material and trendy colors.
Kids will love its soft touch and bright colors, while adults will enjoy its unbreakable nature and ease to clean!
This box has been conceived to fit in your lunch bags, and comes with a lid to keep your food fresh and avoid spills. This material allows you to put the box in the fridge, even the freezer, and is microwave and dishwasher safe. 
Each box has 3 separate compartments to keep food separate, the largest compartment big enough to hold a sandwich cut in half, a small salad or simply your favorite snack!
Dimension: 7" x 5" x 2.5"
Material: 100% Food Grade Silicone
Care: Wash prior use. Make sure to push the lid to close it firmly. Freezer Safe, Dishwasher (top rack only) & Microwave Safe