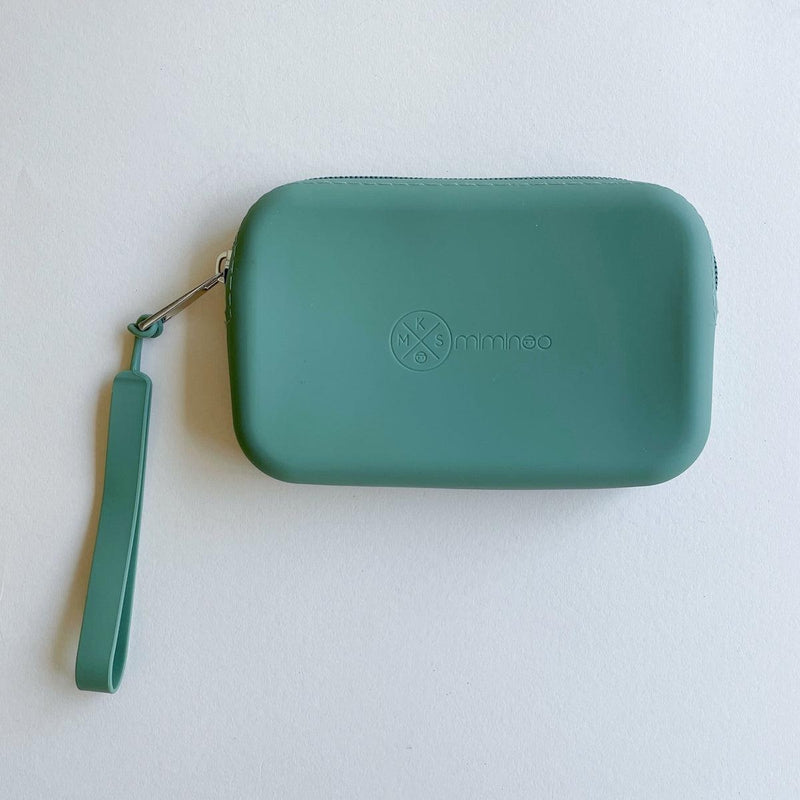 Silicone Waterproof Multipurpose Purse & Sunglasses Case Sage
Multi-usage for this soft and waterproof purse that will protect your sunglasses, carry your phone and other essentials, store delicious snack or makeup, and more.
Its soft, durable, waterproof silicone material allows this purse to be easy cleaned, inside and out. 

Use a key chain hook to clip it onto your bag back or purse during outdoor adventure, or simply attach your keys.

This product will answer the needs of little one from 3 Years to adults.

Dimensions: 
6" x 4" x 1" in


Material: 
100% Food safe silicone