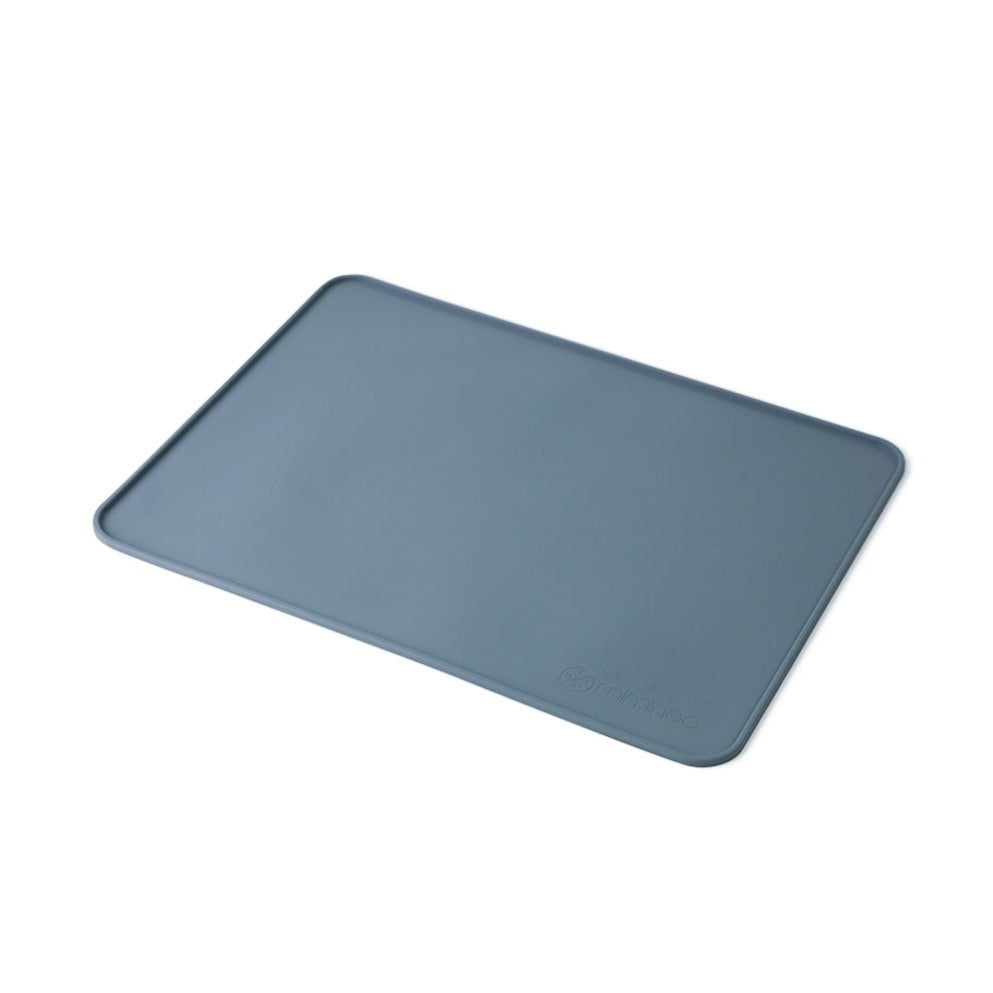 Silicone Placemat Charcoal
This silicone placemat is easy to clean, non-sticky, and ideal for crafting, dining, pets food, and play.
WHY DO WE LOVE SILICONE? 
It is durable, unbreakable and easy to wash.
It is a great material for your little ones because it is hygienic, hypoallergenic, resistant to bacteria and extremely easy to clean with warm soapy water or in the top rack of the dishwasher.
It can withstand both hot and cold temperatures and doesn't warp or damage under prolonged exposure.
It has the capacity to evenly distribute heat and the ability to cool instantly after heated.
It can be safely used in the microwave, freezer, and in the top rack of the dishwasher
It is US CPSIA compliant. FDA approved, non-toxic, and are free of PVC, lead, latex, phthalates, Cadmium, and BPA.
Material: 100% Food grade silicone
Dimensions: about 16in H x 12in W
Care: Dishwasher safe, although we recommend to just clean it with warm water and dish soap to avoid dishwasher soap residue on it. DO NOT use sharp object on it, not made to be used as a cutting board.