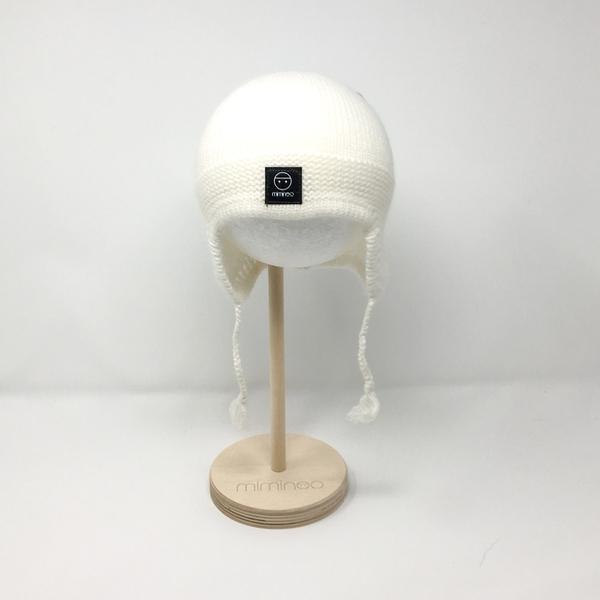 Baby Mink Snap On Pom Pom(s) Beanie in Ivory
The most luxurious yet affordable baby beanie in 100% mink cashmere wool blend. This adorable baby winter hat comes with o, 1 or 2 pompoms.
Color: Ivory cream (white)
Pompoms: Real recycled small rabbit style genuine fur pompom matching the color of the hat. 
Care: Wash by hand or gentle cycle. 30C degrees. Do not tumble dry. Do not wash the pompom if not necessary. Wash it by hand with soap and water.