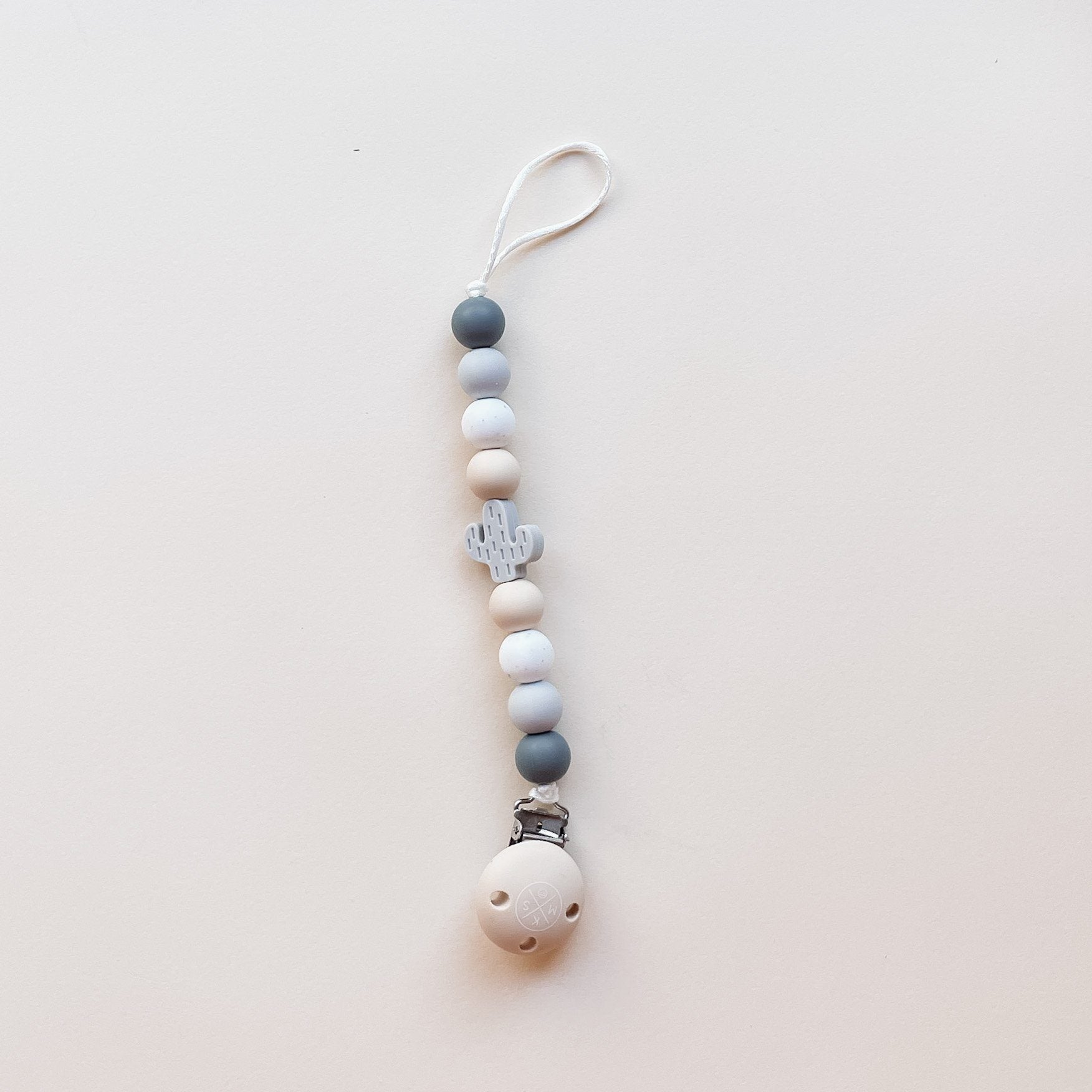 Pacifier clip & Teether Holder Cactus
Arizona vibe for this Pacifier, holder, blankie and all other things that you do not want to fall on the ground!
2-in-1 Pacifier / Teether clip in Beech wood and food-safe silicone

This product is not only super cool and stylish, it is practical with its loop that allows you to change it from a teether to a pacifier clip. The clip can be attached to clothes, strollers, baby carrier, highchairs, car seats, shopping car covers,... to secure your baby favorite item. Miminoo exclusive design. .
Made with food grade silicone beads that are BPA free, FDA approved & contains NO PVC, NO phthalates, NO lead and NO cadmium. The beech wooden beads are grade A and carefully polishedseveral times. The pacifier clip is assembled in North America with a strong nylon cord that complies withHealth Canada length recommendations and attached to our wooden & metal custom pacifier clip.
Care: Do not put in dishwasher. Wash it by hand with baby-safe soap and water. Wash before first use. Do not let your baby use it without a pacifier or teether attached securely to its loop. Adult supervision is required when the baby is wearing the pacifier clip, do not let baby sleep with it and make sure it is securely attached before use. Inspect the pacifier clip frequently, discard the product if damaged in any way. We recommend to not let baby nibble on the metal & wood clip to maintain the function of the clip and protect baby.