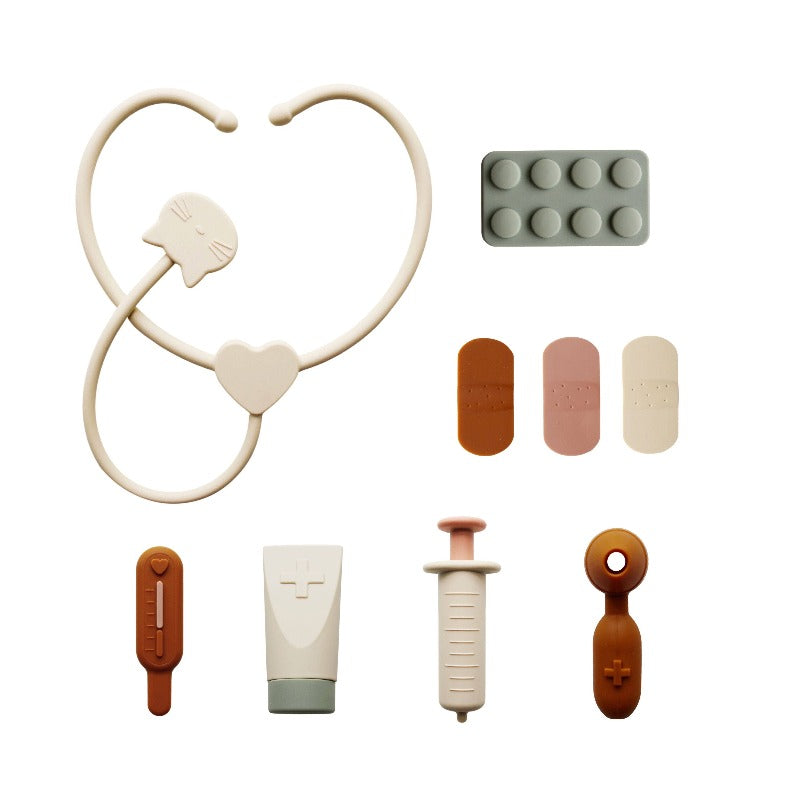 Silicone Doctor / Vet Pretend Play Kit
Designed to ignite imaginative play, the doctor kit is an open-ended toy that introduces your child to the world of healthcare. With this set, they can explore medical tools, enhancing their understanding and preparing them for real-life medical encounters with confidence. From giving check-ups to you and their stuffed animals, they'll develop fine motor and social skills.
A delightful addition to any toy collection, our doctor kit nurtures empathy, creativity, and sets the stage for thrilling medical adventures.
All the components neatly fit in a charming cotton tote, providing convenience and easy storage.