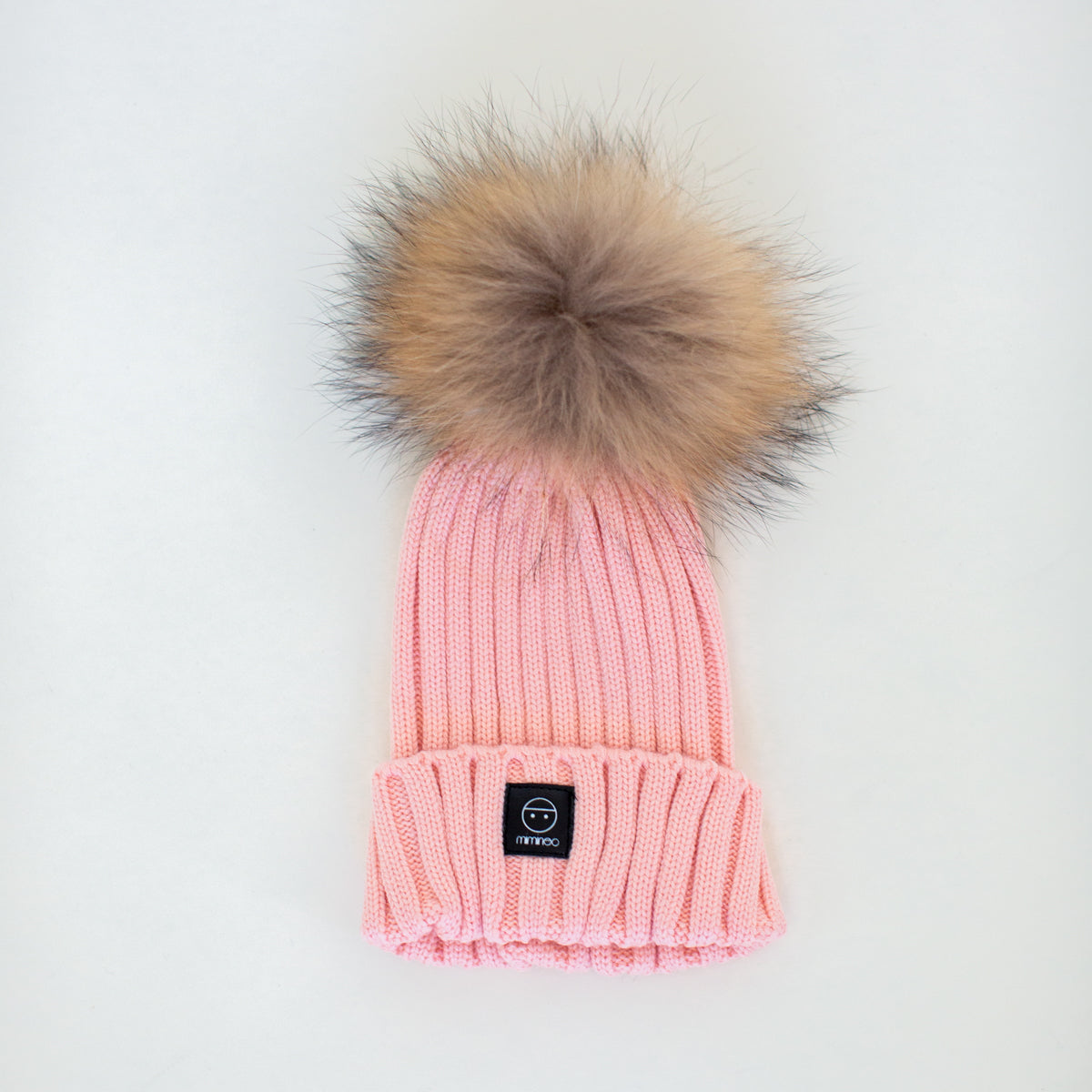 Angora Classic Line Single Snap On Pom Pom Hat Coral Pink
Our best seller hat, comfortable, extensible and timeless style for this ribbed hat!
This hat comes with natural large genuine recycled fur pompoms. Pompoms size is about 12-13cm.
Composition:
Hat: 30% angora and 70% acrylic blend
Hat Base Color: Coral Pink
Sizes available: Small (0-12m), Medium (1y-7y), Large (7y-Up).
Care: Wash by hand or gentle cycle. 30C degrees. Do not tumble dry. Do not wash the pompom if not necessary. Wash it by hand with soap and water.
N.B. : Picture shows a large real fur pompom.