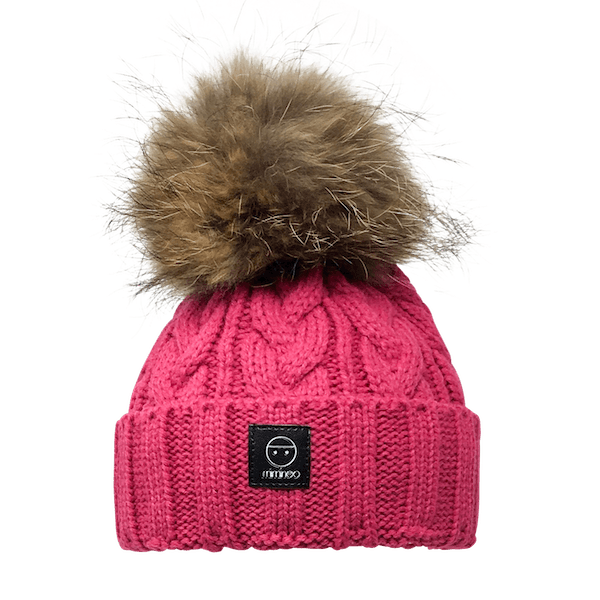 Merino Wool Snap on One Pom Braided Beanie in Fuchsia
A classic, for this braided style hat!
This hat comes with one color matched faux fur pompoms. Pompoms are about 12-13cm. 
Composition:
Hat: 30% merino and 70% acrylic blend
Hat Base Color: Fuchsia
Sizes available: Baby - Small (0-12m), Youth - Medium (1y-7y), Adult - Large (7y-Up).
Care: Wash by hand or gentle cycle. 30C degrees. Do not tumble dry. Do not wash the pompom if not necessary. Wash it by hand with soap and water.
N.B. : Picture shows a large real fur pompom.