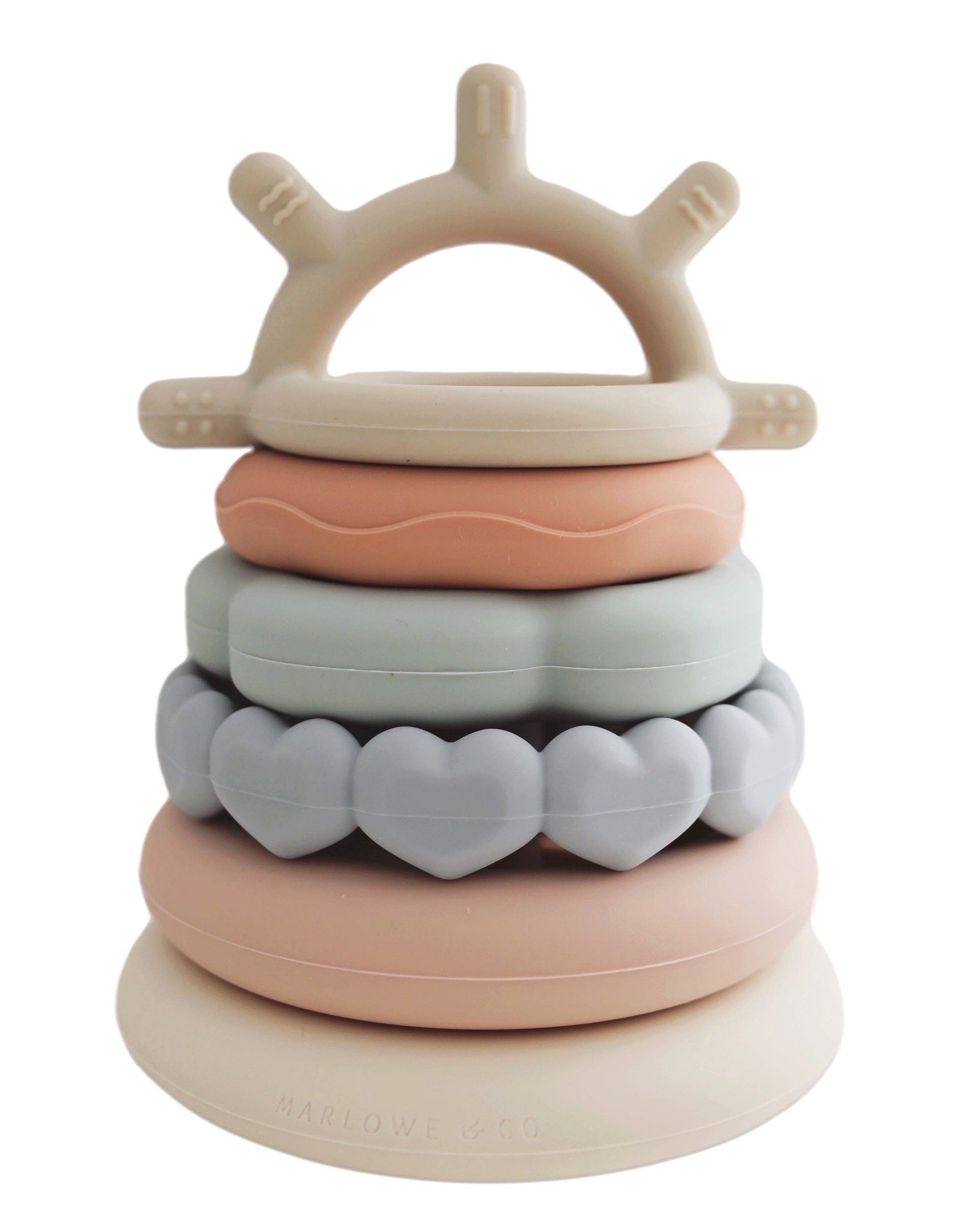 Classic Stacking Teething Ring Toy
This silicone stacking rings embodies a blend of modernity and timelessness. With utmost thoughtfulness and care in their design, our 7-piece stacking rings toy showcases classic neutral colors that seamlessly complement the modern family. Not only do these stacking rings serve as an excellent first educational toy, but they also aid in the development of fine motor and gross motor skills. In addition, the textured surfaces of the rings provide soothing relief for teething.
Made from 100% food grade silicone, our stacking ring toy is available in our classic design which features muted neutral colors. They are BPA, phthalate free, and CPSC tested to ensure the highest quality and safety for your little one.
Stacked they measure 5.5 inches tall.