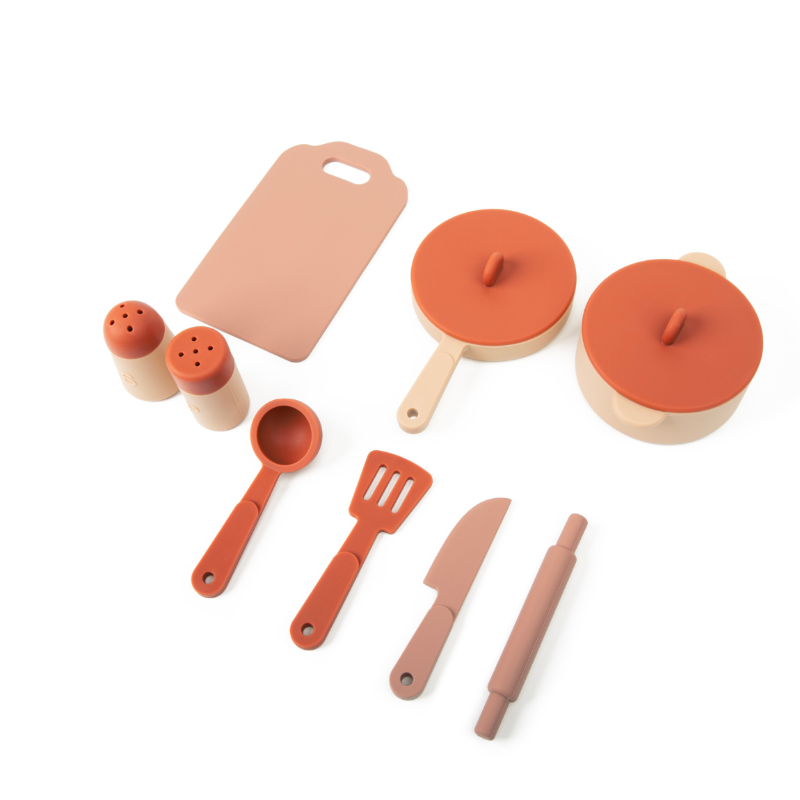 Kitchen Silicone Playset
This cute silicone kitchen playset guarantees hours of fun while cultivating your little one's shape recognition and imaginative play.
The 9-piece playset boasts a contemporary design with soft, muted colors and minimalist shapes making it a stylish addition to home.
It is crafted from food-grade, BPA-free silicone material, ensuring it's 100% safe for your little one. You can have peace of mind knowing that your little one's playtime is free from harmful chemicals.
The 9-piece set includes: A pot with lid, pan with lid, cutting board, rolling pin, play knife, ladle, spatula, salt and pepper shaker Ages: 3 years+ 100% food-grade silicone No BPA, no lead, no phthalates, no cadmium