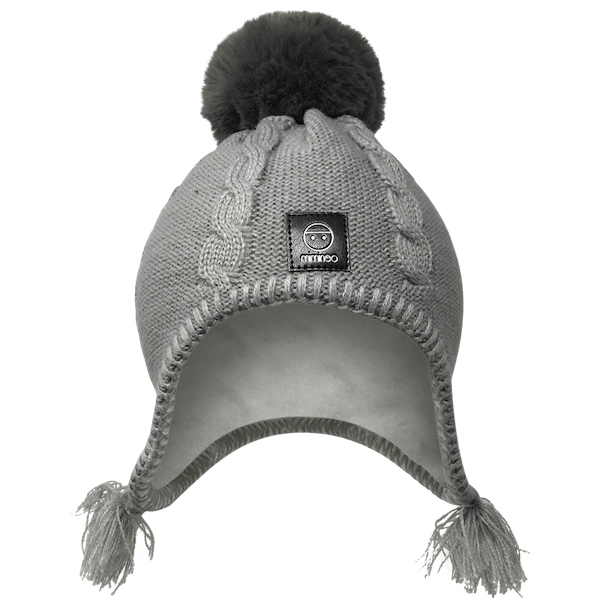 Baby Fleece Lining Merino Beanie Single Faux Fur Snap On Pom Grey
This hat will keep your baby warm with his fleece lining and its special shape to make sure that the ears are well covered. 
Composition: 30% merino & 70% acrylic blend, polyester fleece lining for extra warmth
Size: Small (Baby)
Color: Grey
Pompom included: Matching small faux fur light grey small pompom (8-9cm)
Care: Wash by hand or gentle cycle. 30C degrees. Do not tumble dry. Do not wash the pompom if not necessary. Wash it by hand with soap and water.