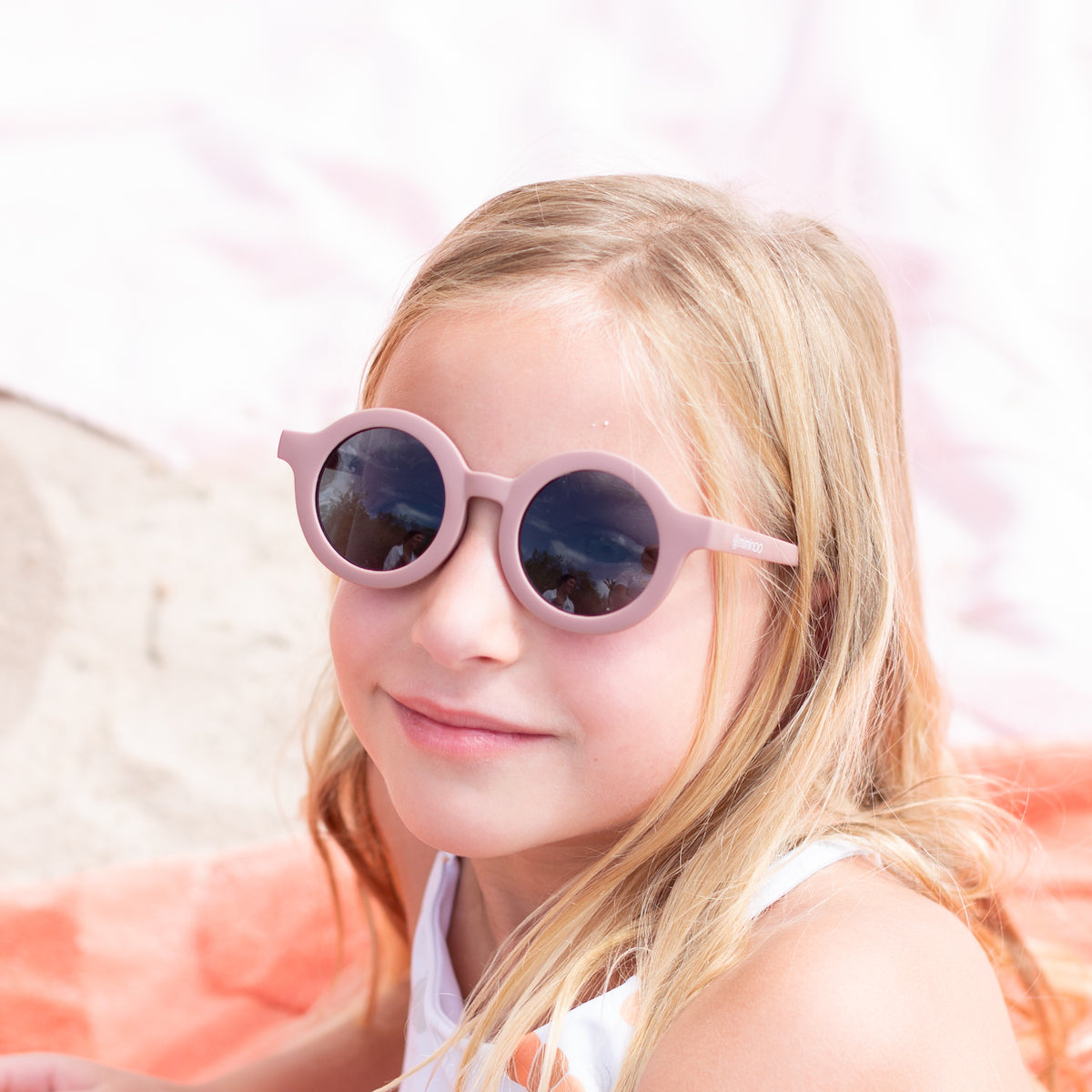 New Flexible, Resistant & Polarized UV 400 Kids Sunglasses Dusty Pink
This improved and newest version of our kids sunglasses are now made of an eco-friendly break resistant and flexible silicone-type material. 
Moreover, the lenses are now Polarized UV 400 protected!
Higher protection and durability for those trendy sunnies available in 10 colors.
Check out their matching waterproof silicone carrying case!

Fit babies up to 10 years old depending on the shape of your little ones faces. 

Material:
Lenses: TAC Polarized Lenses
Frame: TPEE Flexible Frame (BPA Free, Eco Friendly)

TPEE is an eco-friendly thermoplastic, BPA free, without toxic material in direct contact with your kids skin. During production, it consumes less energy to make therefor better for the environment. It is also recyclable, durable and water resistant. Its properties are very similar to silicone, one of the reason we love this material so much!

CE certified.